Health & Safety Roundtable - Heat Stress
Sep 6, 2023
Member Price: $0.00
Non-Member Price: $35.00

When
Wednesday, September 6, 2023 from 10:00 AM to 11:00 AM EDT
Add to Calendar
Where
RLS Construction Group
415 St. Johns Church Road
#106
Camp Hill, PA 17011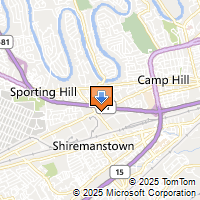 Driving Directions
Contact
Loni Warholic
American Subcontractors Association of Central PA
717-232-2222
lwarholic@asacentralpa.com

September 2023 Safety Roundtable
Heat Stress
Please join us, for our September Health & Safety Roundtable
Topic: Heat Stress
Presented by:
Denny Buck, Chapter Safety Consultant
Each Safety Roundtable will also include a general safety update and information sharing.
Recommended for all Safety Committees, Safety Directors and Managers (and anyone else who is interested).
REGISTRATION:
ASA Members - Free
Non-Members - $35
Registration fees are due upon completion of online registration. You will be invoiced for any fees not paid by date of event , for any reservations not cancelled or cancelled within 72 hours (3 business days) of event, regardless of your attendance at the event. Refunds are not guaranteed. Substitutions are permitted.
We accept cash, checks, Visa and MasterCard, American Express, Discover and PayPal.
Featured Events
Webinar - Job Costing 201: Level Up Your Process for More Profit
Dec 12, 2023
Details
---
Health & Safety Virtual Roundtable - Scaffolding
Dec 13, 2023
Details
---
Webinar - Ownership Succession in the Construction Industry
Jan 9, 2024
Details
---
Contract Webinar - Bid Terms/Scope
Jan 18, 2024
Details
Flyer
---
Webinar - Stronger Field, Stronger Profits: Enhancing Labor Productivity in Construction
Feb 13, 2024
Details
---
Full Calendar
Annual Partnerships
Thank You to our Industry Partners!